It's April and depending on where you are in the world, it's starting to feel like spring. Whether you're waiting for the last winter snow to thaw or packing your swimsuit for Spring Break, we've got your next read with our April One To Watch Books!
This slideshow requires JavaScript.
April 3rd
Dread Nation (Dread Nation #1) by Justina Ireland, April 3rd, Balzer + Bray, 464 pages

In Justina Ireland's re-imagined post Civil War America, young girls of color are sent to school for special training…training to put down the undead. Will the South rise again?

Add to your Goodreads
Queens of Fennbirn (Three Dark Crowns 0.5) by Kendare Blake, April 3rd, HarperTeen, 240 pages

"Uncover the sisters' origins, dive deep into the catastrophic reign of the Oracle Queen, and reveal layers of Fennbirn's past, hidden until now." -Goodreads

Add to your Goodreads
Defy The Worlds by Claudia Gray, April 3rd, Little Brown Books For Young Readers, Kindle Edition

"This is the thrilling and romantic sequel to Defy the Stars from the New York Times bestselling author of Star Wars: Lost Starsand Bloodline." -Goodreads

Add to your Goodreads
Window by Amelia Brunskill, April 3rd, Delacorte, 352 pages

Jess thought she knew everything about her twin sister, Anna. But when Anna falls to her death while sneaking out of their house one night, Jess realizes her twin was  really a stranger.

Add to your Goodreads
As She Fades by Abbi Glines, April 3rd, Feiwel and Friends, 272 pages

"From the #1 New York Times- and USA Today-bestselling author of the Rosemary Beach and The Vincent Boys series, Abbi Glines delivers another smoldering, compulsively readable YA romance with As She Fades. " -Goodreads

Add to your Goodreads 
April 10th

 
Ace of Shades (The Shadow Game #1) by Amanda Foody, April 10th, Harlequin  Teen, 416 pages

Enne never expected to be forced to leave her posh finishing school and her spotless reputation behind for New Reynes, the City of Sin. But Enne's mother is missing and that where the few clues she left behind lead. Armed with only her wits and a money-hungry conman as her guide, Enne will have to play the game in if she wants to find her mother. And the deck is stacked against her.

Add to your Goodreads
Son of the Dawn (Ghosts of the Shadow Market #1) by Cassandra Clare & Sarah Rees Brennan, April 10th, Shadow Market Enterprise, ebook,

"The Lightwoods, the Shadowhunters who run the New York Institute, are expecting a new addition to their family: the orphaned son of their father's friend, Jace Wayland. Alec and Isabelle aren't too sure they want a new brother, and their parents are not assuaging their fears, too occupied with the dark news that Raphael Santiago, second-in-command of the New York vampire clan, has brought from the Shadow Market."-Goodreads

Add to your Goodreads
Winter Glass (Spindle Fire #2)by Lexa Hilyer, April 10th, HarperTeen, 352 pages

"A curse comes undone. A kingdom shatters. But some bonds can't be broken." Return to the twisted fairy tale world of Spindle Fire Book 2.

Add to your Goodreads
Sam & Ilsa's Last Hurrah by Rachel Cohn and David Levithan, April 10th, Knopf Books For Young Reader, 224 pages

"The New York Times Bestselling duo behind Nick & Norah's Infinite Playlist and The Twelve Days of Dash & Lily return with twins out to throw the party of a lifetime–or at least the best party of high school!" -Goodreads

Add to your Goodreads
Picture Us In The Light by Kelly Loy Gilbert, April 10th, Disney-Hyperion, 368 pages

"Danny Cheng has always known his parents have secrets. But when he discovers a taped-up box in his father's closet filled with old letters and a file on a powerful Silicon Valley family, he realizes there's much more to his family's past than he ever imagined." -Goodreads

Add to your Goodreads
Beyond A Darkened Shore by Jessica Leake, April 10th HarperTeen, 384 pages

Princess Ciara's kingdom has been at war with the Northmen for generations. It is Ciara's ability to control the minds of her enemies that has kept her kingdom safe. But lately, she's been seeing a crow and visions of impending doom. When the crow leads her to a Northman named Leif who shares her dark visions, she knows there is a greater danger than the war their people have fought against each other. Ciara and Leif will have to find a way to work together to save their world.

Add to your Goodreads 
April 17th

 
Suitors And Sabotage by Cindy Anstey, April 17th, Swoon Reads, 336 pages

Imogene has a list of suitors approved by her parents. Ben Steeple is not on the list…his brother is. Imogene finds Ben the far more appealing Steeple brother. Hiding her feelings for Ben isn't the only problem Imogene faces during her visit to the Steeple family. It's clear someone is trying to do harm to Ben, but who and why? Ben and Imogene are thrown together to find out.

Add to your Goodreads
Love & War by Melissa De La Cruz, April 17th, G.P. Putnam's Sons Books For Young Readers, 384 pages

"As the war for American Independence carries on, two newlyweds are settling into their new adventure: marriage. But the honeymoon's over, and Alexander Hamilton and Eliza Schuyler are learning firsthand just how tricky wedded life can be. Alex is still General George Washington's right-hand man and his attention these days is nothing if not divided–much like the colonies' interests as the end of the Revolution draws near. Alex & Eliza's relationship is tested further by lingering jealousies and family drama."- Goodreads

Add to your Goodreads
April 24th

 
Leah On The Beat by Becky Albertalli, April 24th, HarperCollins/ Balzer + Bray, 352 pages

"Leah Burke—girl-band drummer, master of deadpan, and Simon Spier's best friend from the award-winning Simon vs. the Homo Sapiens Agenda—takes center stage in this novel of first love and senior-year angst." -Goodreads

Add to your Goodreads
White Rabbit by Caleb Roehrig, April 24th, Feiwel and Friends. 320 pages

The return of the ex who dumped you….rekindled feelings….your sister covered in blood next to a dead body…This is NOT Rufus's night! Rufus has until morning to find out who killed his sister's ex-boyfriend and clear her name. And the only person he can turn to for help is the boyfriend who broke his heart.

Add to your Goodreads
Sky In The Deep by Adrienne Young, April 24th, Wednesday Books, 352 pages

Eelyn is a born warrior. Her life is simple: train, fight, defeat. But when she sees the brother she thought died 5 years ago on the battlefield fighting for the enemy, her life gets complicated.

Add to your Goodreads 
Ash Princess (Ash Princess Trilogy #1) by Laura Sebastian, April 24th, Delacorte Books For Young Readers, 432 pages

Life at court is brutal when your mother is murdered and you are fostered by the sadistic Kaiser who killed her. Theodosia is smart enough to play the docile princess in order to survive, but when Kaiser pushes her too far the plots revenge by seducing his son. But seduction is a more complicated game than Theo thought.

Add to your Goodreads
From the Earth to the Shadows (Valkyrie #2) by Amanda Hocking, April 24th, Wednesday Books, 336 pages

"Malin's mission to avenge her mother's murder has uncovered dangerous secrets. As a Valkyrie-in-training, Malin must slay immortals who've had their time, to maintain balance between humans and immortals. But her quest could destroy earth's stability – and unleash chaos." -Goodreads

Add to your Goodreads
Love Songs and Other Lies by Jessica Pennington, April 24th, Tor Teen, 284 pages

"It's summer romance and second chances, the songs that stay in your head, and the boy you'll never forget." -Goodreads

Add to your Goodreads
Inferno (Talon #5) by Julie Kagwa, April 24th, Harlequin Teen, 384 pages

"From the New York Times, USA TODAY and international bestselling author of The Iron Fey and the Blood of Eden series comes the fiery, hugely anticipated finale of The Talon Saga… " -Goodreads

Add to your Goodreads 
Stay Sweet by Siobhan Vivian, April 24th, Simon Schuster Books For Young Readers, 368 pages

"A summer read about first love, feminism, and ice cream." -Goodreads

Add to your Goodreads
Trouble Never Sleeps (Trouble #3) by Stephanie Tromly, April 24th, Kathy Dawson Books, 304 pages

"Happily Ever After gets a serious makeover in this swoony, non-stop, thrill-ride of a conclusion to the Trouble Is a Friend of Mine trilogy." -Goodreads

Add to your Goodreads
I'll be back in May with even more books for your Spring reading.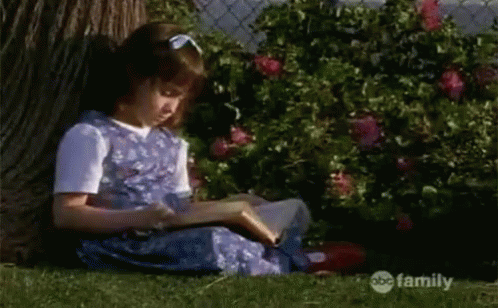 Ann-Eliza
Did you miss any March OTWB?