As a book blogger I obviously appreciate books and the real life humans who make them. We all know the best way to support a book is showing up at your favorite book store each Tuesday and BUYING BOOKS. But for every book my budget can afford there are about 100 more I can't afford to take home with me. So we asked authors what are some ways we can show them support without breaking the bank. Naturally these brilliant, beautiful people had thoughts….
Buy books: Yes, I know this a a post about supporting authors when you don't have money to throw at them, but I feel compelled to start by reminding you why buying books matters. Authors may love their craft, but they still need to eat. Writing is a passion and a job, which means authors need to get paid.  Book sales = author income. If you can't afford to buy books, don't stress. I've got plenty of way to support authors that cost zero dollars coming up. But, if you can afford to support an author through books sales, do it. And if you can only buy a few books a year, consider pre-ordering. Early sales can really help an author and pre-orders usually come with swag!
Recommendations: Recommend books to friends, relatives, stranger on the bus… Good word of mouth can be the best form of advertising. Any it's FREE! 
Recommend books to your library: Libraries buy books, even when you can't. And if a book is popular and highly recommended, they purchase more than one copy. Ask for the physical books, e-books and audiobooks!
Leave Reviews: If you loved a book, why not tell the world? The more positive reviews a book gets, the more likely someone will take a chance on it-even if they are not already a fan of the author. Reviews on purchase sites such as Amazon and Barnes & Noble translate to sales. So even if you wrote your review for Goodreads or your blog, why not post it on Amazon and B&N too?
Bookstagram: I'm not ashamed to admit that I'm a sucker for a pretty cover. Many of my favorite books I stumbled upon because the cover was so gorgeous I had to stop to find out what was inside. Bookstagram is all about visual appeal and book exposure. Take a photo of your favorite book, tag the author and publish, post it!
Social Media, Blogs & Newsletters: Publishers pay attention to the kind of social appeal authors have. Just by following an author on social media and subscribing to their blog and newsletter, you are adding to their ability to get the publishing world to take notice. Plus, it's a great way to stay informed and have a dialogue with authors. Ask any author, they never get tired of hearing from a fan of their work.
Author Events: Being a writer can be a solitary existence. Most of the time it's just the writer, a laptop and coffee (lots of coffee!). But once the book is in the world, writers can to connect with the people they write the books for -READERS! It can be an uplifting experience to know the months, sometime years, of bringing a book into the world really had an impact on people. So show up to events and let your authors know their books mean something to you. Bonus- it's an excellent place to connect with like-minded readers and these events are usually FREE!
Share: I know how hard it is to lend a book (they are my children and I must protect them!). But, but by personally lending someone a book from your collection, you are telling them that this story is important and you want to share it. The borrower is more likely to read it knowing it was a personal recommendation and that there is a crazy book person waiting to get their book back.
Have more ideas to show your Author Love? Book recommendations you want to make? Share your thoughts in the comments. Bloggers love to hear from their readers too!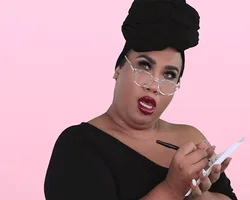 Ann-Eliza