Up, up and away! We take to the skies with Flight Risk by Jennifer Fenn.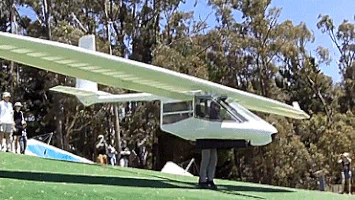 From the book flap:
 A debut novel inspired by true events, about a teenage boy who has stolen―and crashed―not one, but three airplanes. And each time he's walked away unscathed.
Who is Robert Jackson Kelly? Is he a juvenile delinquent? A criminal mastermind? A folk hero? One thing is clear: Robert always defies what people think of him. And now, the kid who failed at school, relationships, and almost everything in life, is determined to successfully steal and land a plane.
Told as an investigation into Robert's psyche, the narrative includes multiple points of view as well as documentary elements like emails, official records, and interviews with people who knew Robert. Ultimately, Flight Risk is a thrilling story about one teenager who is determined to find a moment of transcendence after everyone else has written him off as lost.
Overall: "Robert Jackson Kelley stole his last plane on a cloudy night, the moon casting hazy light through the gray gauze sky." From the first line of Flight Risk we know that Robert Jackson Kelley will successfully steal a plane. Actually, more than one plane.  But who is Robert and how did he becomes a plane thief? Told through excerpts from flight manuals, interviews, transcripts and emails, Flight Risk tells the story of a young man who is failed by the adults around him, fails out of school, but doesn't fail to fly, even if it means theft on a massive scale.
Judge a Book by its Cover: I love the contrasting blue and white stripes with the plane flying over the tree line. Notice the image is a plane taking off, not landing.
Me Talk Pretty: Flight Risk is based on a true story, so the story being told through flash backs and documentary elements is the perfect POV.
Kick-Ass Factor: How does a poor kid who's failing high school learn to fly a plane? The internet, how else?! That's pretty bad-ass. So is evading the police and earning the name the Lollipop Kid while stealing more than one plane.
He Said/She Said: Here are some of my favorite standout quotes.
"ATTITUDE + POWER= PERFORMANCE"

"You're a loser! And you're a liar! He hit a deer!"

"I think he's just getting lucky and that luck's going to run out sometime."
Open tab/Last call: Flight Risk is Jennifer Fenn's first novel and she bring Robert's sad adventure to life.  The first drink is on me, so long as you bring the Dum-Dums.
Flight Risk, by Jennifer Fenn, Roaring Brook Press, 373 page, Publication date July 18, 2017
Ann-Eliza