"Two o'clock was missing."  Timekeeper by Tara Sim starts at what should be 2 pm, but the hour is literally gone. Vanished for the face of the clock. From the first line we know we've entered a world where time doesn't necessarily play by the rules. Welcome to the world of Timekeeper, an alternate Victorian London where you can fall in love with time itself.
Timekeeper (Timekeeper #1)
From the book flap:
 In an alternate Victorian world controlled by clock towers, a damaged clock can fracture time—and a destroyed one can stop it completely.
It's a truth that seventeen-year-old clock mechanic Danny Hart knows all too well; his father has been trapped in a Stopped town east of London for three years. Though Danny is a prodigy who can repair not only clockwork, but the very fabric of time, his fixation with staging a rescue is quickly becoming a concern to his superiors.
And so they assign him to Enfield, a town where the tower seems to be forever plagued with problems. Danny's new apprentice both annoys and intrigues him, and though the boy is eager to work, he maintains a secretive distance. Danny soon discovers why: he is the tower's clock spirit, a mythical being that oversees Enfield's time. Though the boys are drawn together by their loneliness, Danny knows falling in love with a clock spirit is forbidden, and means risking everything he's fought to achieve.
But when a series of bombings at nearby towers threaten to Stop more cities, Danny must race to prevent Enfield from becoming the next target or he'll not only lose his father, but the boy he loves, forever.
Overall: 
The mark of a fine timepiece is the number of features it has, known as complications. The more complications in the watch, the more valuable it is. If Tara Sim's debut novel Timekeeper was a watch, it would be worth a mint because this book is full of precious complications that create an intricate world that runs like clockwork.
This 1932 Patek Philippe pocket watch boast 24 complications and costs a whooping $11 million. Time really is money.
Complication 1 Time:  Timekeeper is set in an alternate Victorian London where the smoke from coal powered engines tints the sky a slate gray. In this world time is controlled by clock towers that dictate the flow of time. If a clock malfunctions a whole city may lose an hour or worse, time may Stop all together. The only people who can repair these clocks are Mechanics, those trained to repair the very fabric of time itself.
Complication 2 Danny Hart: Danny Hart is London's youngest and most talented Mechanic, but his life is not a pleasant one. His fellow Mechanics resent his  skill and his age, leaving him with virtually no friends and no respect.  Danny's father was also a famous Mechanic, but 3 years ago during what should have been a routine repair he was trapped when a clock malfunction froze time in the town of Maldon. Permanently . Danny blames himself for his father being there in the first place and so does Danny's mother. It doesn't help that Danny has come out as gay to a mother who is less than accepting of his lifestyle.  Even after Danny is almost killed when a clock explodes on assignment, his relationship with his mother is still strained.  Now Danny is back at work after several months of recovery and he must overcome the post traumatic stress left by both his father's accident and his own.
Complication 3 Colton: The clock towers are almost as old as time itself. Some say the clocks are controlled by a time spirit, but most people think that's just superstition. Danny believes in gears and cogs, not some invisible clock spirit. But when Danny meets a handsome blonde boy while repairing the clock tower in the town of Enfield, he begins to wonder if the myths and fairy tales are true.  Is he falling for a boy, or a clock?
Complication 3 The New Clock Tower: The clock towers that control time are older than civilization, older than human memory. Ever since the accident in the town of Maldon, there has been a movement to build a new clock tower, something that has never been done before. Mechanics don't control time, they just repair and maintain the ageless clocks. Now London is divided by those who think that the Mechanics have too much power over time and those who think Man, not clocks should direct time. Soon clock towers throughout the city are being attacked. Danny begins to wonder if his accident month ago was really an act of clock terrorism. Danny must figure who is attacking the clocks before he and Colton are the next victims.
These are but a few of the aspects of Timekeeper that make it a book you'll get lost in.  Sim has masterfully added layer upon layer to create a story that is entirely new, fresh and compelling.
Judge a Book by its Cover:
With the Victorian style clock face and antique font, the Timekeeper book cover the perfect combination of the simple and ornate. The clock face imagery is carried through to the chapter headings and page numbers are well, a detail worthy of a watch maker.

Audiobook Narration: At the time of publication there was not an audiobook sample available for review. But according to Tara Sim's website there is a Timekeeper playlist soon the come!
Body Count: No spoilers, but not everyone gets out of this story alive.
The Chosen One: Danny is an extremely gifted Mechanic from a family of Mechanics. He is prodigy who was head of his class and set a new record for youngest to graduate to Mechanic. While he does have an innate ability to finesse time, he's earned his place with hard work. But Danny is alienated, rather than appreciated for his ability.
Me Talk Pretty One Day: The writing of Timekeeper is wonderful. Sim, who spent time in England, has a great command of the slang and the time period. But my favorite bits of narrative involve the relationship between Danny and Colton.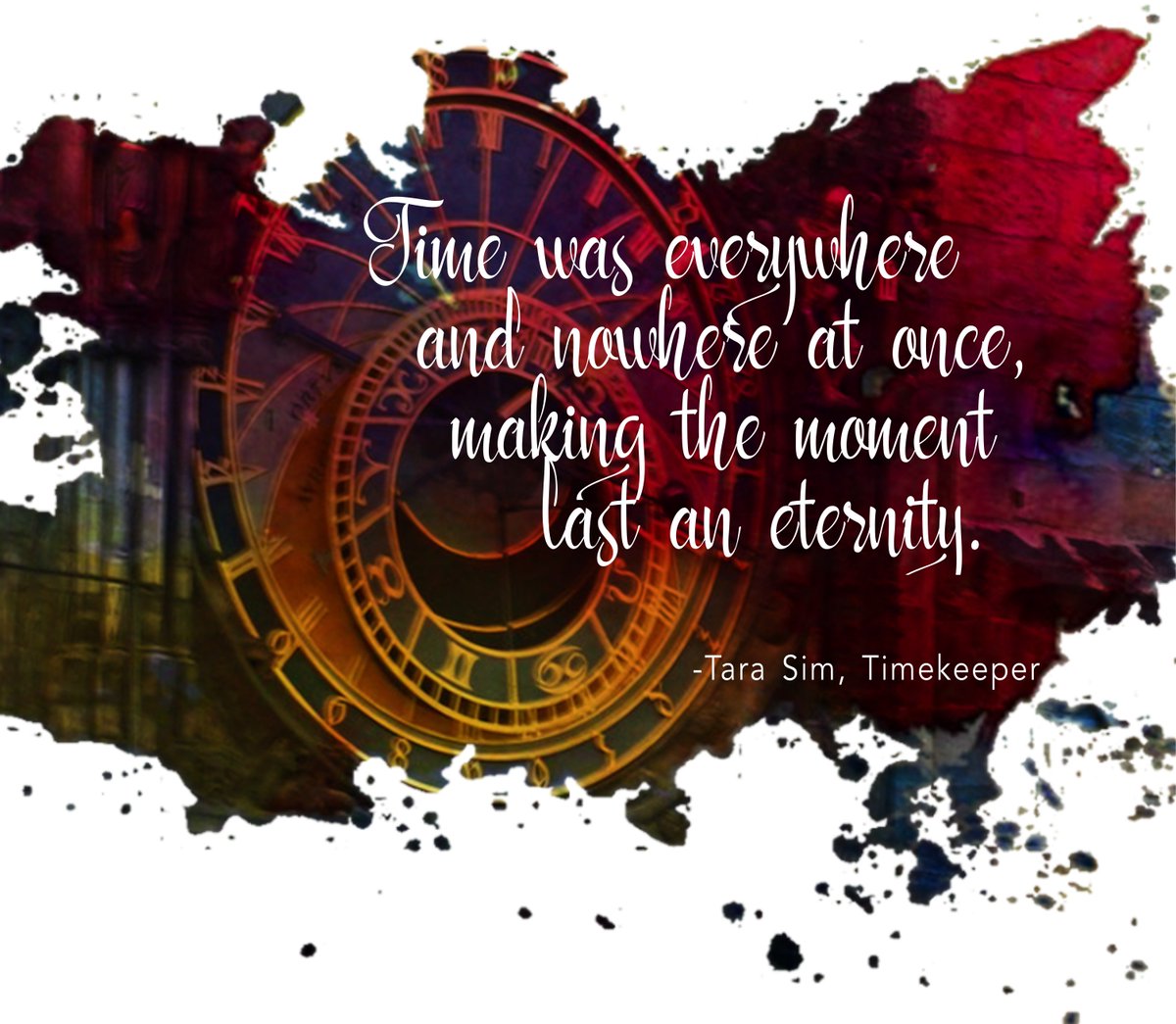 Bizarre Love Triangle: When your ship involves and lonely boy Mechanic and the possible spirit of clock, that all the complication you need!
Don't Believe the Hype: There has been a lot of buzz around Sim's debut novel, and rightfully so. Timekeeper gives us an alternate London, where clocks and the mechanic who repair them govern time. The steampunk and Victorian elements call to mind a world with combustion engines, waistcoats, and pocket watches. And then there's Danny and Colton….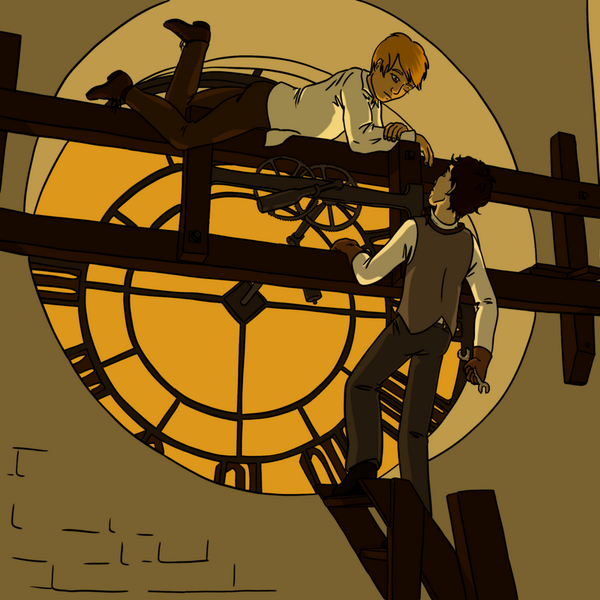 Yeah, we're buying the hype on this one!
Open tab/Last call: I couldn't get enough of Danny, Colton and clock towers. Tara, let's stop the clock and meet at a pub in Enfield for a pint or two. But finish Timekeeper #2 first!
Ann-Eliza
Timekeeper (Timekeeper #1) by Tara Sim, Sky Pony Press, 368 pages, Expected release date has been pushed back to November 8, 2017. I think someone messed with the clock.