THIS GIVEAWAY HAS ENDED. PLEASE CHECK OUR GIVEAWAYS TAB FOR ACTIVE CONTESTS.  What do you get when your Halloween cosplay is inspired by your favorite YA novel? YALLOWEEN! We've got costume ideas, a spooky good GIVEAWAY and a special guest judge MARTHA BROCKENBROUGH! Keep reading for the all the hauntingly good details.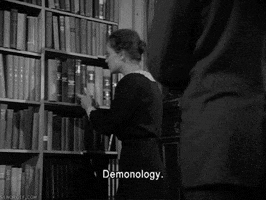 Not all Halloween costumes need to be inspired by things that go bump in the night. October can be a time for playing dress up and channeling your favorite bookish bad-ass or beauty. Grab a cane and vest and go as Crooked Kingdom's Kaz Brekkar. Or how about a little Gold Rush era androgynous fashion like in Walk on Earth A Stranger. Or grab your best blonde wig and go as one of Sarah J. Maas's heroines. Or cosplay as Sarah herself!  Get your inspiration from the pages of your favorite YA novel and make this Halloween a YALLOWEEN! No tricks here, we're going to treat you to a monstrous YALLOWEEN GIVEAWAY! Here's are all the devilish details:
How To Play:
Subscribe to our Blog and follow us on Twitter
Take a picture of  your best YA inspired Halloween cosplay and post it on Twitter.
Tag us (YAWEDNESDAYS) to your picture AND use #YALLOWEEN in the post. (Don't forget to tag us AND use #YALLOWEEN so we don't miss your submission)
Got multiple YALLOWEEN ideas? Post them all! Each new costume counts as a separate entry.
Submit your entry before 11:59pm EST, October 31st, 2016. We'll announce the grand prize winner on the blog Wednesday, November 2nd. (We may have some pop-up prizes too!)
Sorry, US only for this giveaway. Boo!
Who Will Judge:
We've got one of our FAVORITE authors and fashionistas to pick our winner: MARTHA BROCKENBROUGH!
Last but not least…
What you Win:
For YALLOWEEN we're filling a Scary Sack o' Swag, one ARC at a time. We'll be adding to this giveaway from now until October 31st. We're starting with this chilling submission:
Prize#1: A signed copy of The Game of Love and Death by Martha Brockenbrough!
Prize #2: We loved David Arnold's Kids of Appetite and you will too. Win an ARC!
Prize #3: Scythe by Neal Shusterman would make a great YALLOWEEN costume AND a great prize. Win a Scythe ARC + T-Shirt!
Prize #4: An ARC of the hotly anticipated Heartless by Marissa Meyer + the highly coveted OPEN ME box provided by Fierce Reads.
Prize #5:  An ARC of Recreated by Colleen Houck
Prize #6:  ARC of The Sun is Always a Star by Nicola Yoon.
Here's our YALLOWEEN cosplay inspired by our first prize: Throw on a tuxedo jacket and some sequin for an interpretation of  The Game of Love and Death's Henry and Flora.
Stay tuned for more prize updates and let the YALLOWEEN cosplay begin!
Ann-Eliza & Carmen