Welcome back! We warned you September was a big month for new YA releases. Here are your September One To Watch Books, Pt.2. Get comfy, we've got A LOT book ground to cover.
September 20th: Stalking Jack the Ripper by Keri Maniscalco

Proper ladies spend their time attending teas, planning balls and looking for wealthy husbands. But Audrey Rose Wadsworth is not a proper lady. Against her father's wishes, Audrey attends classes in forensic medicine. There is a serial killer on the lose and Audrey begins to see patterns and clues that lead her dangerously close to home.

 Add to your Goodreads
September 20th: Kids of Appetite by David Arnold

A death. A murder. A police interrogation. These kids have a tale to tell and we'll hear it, chapter by chapter.

If you've read David Arnold's debut Mosquitoland, there's no doubt you're anxious for Kids of Appetite. In addition to a new book, Arnold has also released an album based on his 2 books! Check it out here. Check out a full review in our First Reads Friday series.
September 20: Three Dark Crowns by Kendare Blake

Three sisters. One Crown. One sister will rule, two will die. Winner takes ALL.

For a full First Reads Friday review of Three Darky Crowns, click here.

Add to your Goodreads

Bonus: Check out the Book Trailer.
September 20th: A Shadow Bright and Burning by Jessica Cluess

Henrietta Howel is a girl with the ability to burst into flames. Three sorcerers to train her: one will challenge her, one will fight for her and one will betray her. As a great battle looms, Henrietta begins to doubt that she is the chosen one who can save the city. And if she isn't, who is?

Add to your Goodreads
September 20th: Witch's Pyre by Josephine Angelini

I've been burning with anticipation for the past year waiting for the conclusion to Josephine Angelini's Worldwalker Trilogy! Lily and the coven must face off with Lillian. But will they be battling head to head or side by side?

Add to your Goodreads
September 20th: Frost Like Night by Sara Raasch

This is the third and final installment in Sarah Raasch's Snow Like Ashes series. The Decay is spreading and threatens to devour everything. Meira must learn the secrets of the labyrinth lies beneath the Season Kingdoms if there is any hope of stopping Angra. But with Meira on her own and a trader among Mather's troops, victory is anything but certain.

Add to your Goodreads
September 20th: Stealing Snow by Danielle Paige

Dorothy Must Die author, Danielle Paige is back with an exciting new series. Snow has spent most of her life in a mental institution. Despite what her doctors and medical chart tell her, she doesn't believe she's crazy. When Snow sees her chance to escape, she takes it and finds herself in the land of Algid. The lines of between fantasy and reality begin to blur and nothing is what it seems.

Add to your Goodreads
September 20th: The Female of the Species by Mindy McGinnis

Alex Craft may look harmless, but don't be fooled. When Alex's sister Anna was murdered and the killer walked, Alex took matters into her own hands. And got away with it. Alex just wants to go unnoticed, finish her senior year, and move on. But no matter how much Alex wants to be invisible, there are those who see her.

Check our a full review in our First Reads Friday series. Add to your Goodreads
September 20th: Metaltown by Kristen Simmons

Metaltown is cruel, harsh and brutal. To survive you must be solitary and ruthless. Ty is a survivor. Colin is a dreamer. Lena is an elite. When the paths of these 3 collide, they are forced to confront their stereotypes and change the way they see the power structure of Metaltown.

Add to your Goodreads.
September 27th: Crooked Kingdom by Leigh Bardugo

Quite possibly THE MOST anticipated release of 2016! Kaz and his crew managed to pull off the impossible in Six of Crows, only to get double crossed by their employer. If the Crows deal out revenge nearly as well as they handle a heist, Ketterdam best watch out!

Add to Goodreads
September 27th: Bright Smoke, Cold Fire by Rosamund Hodge


Rosamund Hodge loves a retelling and this time she tackles Romeo & Juliet. But this is not just the tale of angsty star-crossed lovers. Hodge sets Bright Smoke, Cold Fire, in the magical land where a mysterious fog killed the living and rose the dead. The only people spared were those living behind the walls of the fortress city Viyara. Forbidden love leads Romeo and Juliet to turn their backs on their duties to their families and the consequences may put everyone's life in danger.

Add to Goodreads
September 27th: Like A River Glorious by Rae Carson

The sequel to Walk on Earth A Stranger finds Lee Westfall finally in California, but it's not all fun in the sun. Lee has the ability to divine gold, which should make life in Cali during the gold rush easy. But Lee's uncle and legal guardian Hiram knows of her secret and he's not going to let her get away without a fight. It will take Lee's ingenuity and the help from her friends if she's going to survive.

Add to your Goodreads
September 27th: Vassa In The Night by Sarah Porter

Based on a Russian fairy tale and set in the magical kingdom of Brooklyn, Vassa in the Night, is tale of witches, stepsisters, wise cracking dolls, and a curse Vassa will break or die trying.

Add to your Goodreads
September 27th: Gilt Hollow by Lorie Langdon

Ashton has spent the last four years behind bars for a crime he didn't commit. He returns to Gilt Hollow to reclaim his good name and the girl he left behind. But you know that they say, you can never go home again….This tale of murder, mystery and betrayal in a small town will keep you on the edge of your seat.

Add to your Goodreads

Bonus: Lorie Langdon on Gilt Hollow and our First Reads Friday review!
So that concludes our September OTWB wrap up. See you in October where all our books will be pumpkin spiced.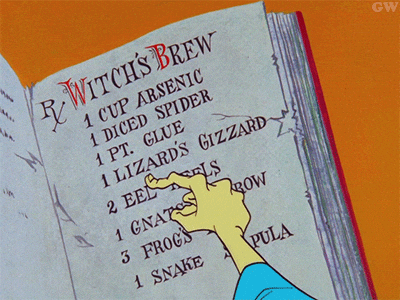 Ann-Eliza
In case you missed it, you can also catch up on more OTWB :