This month we're celebrating our 1 Year Anniversary of YA Wednesday Book Club! To celebrate we're re-capping our year of YA book club selections.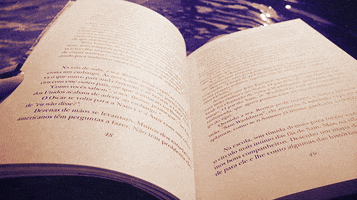 July 2015- Mosquitoland by David Arnold
This road trip tale of self discovery was the perfect book to kick off our book club. We're looking forward to featuring Arnold's next novel Kids of Appetite.
From the back flap

After the sudden collapse of her family, Mim Malone is dragged from her home in northern Ohio to the "wastelands" of Mississippi, where she lives in a medicated milieu with her dad and new stepmom. Before the dust has a chance to settle, she learns her mother is sick back in Cleveland.

So she ditches her new life and hops aboard a northbound Greyhound bus to her real home and her real mother, meeting a quirky cast of fellow travelers along the way. But when her thousand-mile journey takes a few turns she could never see coming, Mim must confront her own demons, redefining her notions of love, loyalty, and what it means to be sane.
August 2015- Archivist Wasp by Nicole Kornher-Stace 
August in Florida can be brutal, but not as brutal as a season in the Underworld. Take the trip of an (after) life with Archivist Wasp by Nicole Kornher-Stace.
From the back flap:

Wasp's job is simple. Hunt ghosts. And every year she has to fight to remain Archivist. Desperate and alone, she strikes a bargain with the ghost of a supersoldier. She will go with him on his underworld hunt for the long-long ghost of his partner and in exchange she will find out more about his pre-apocalyptic world than any Archivist before her. And there is much to know. After all, Archivists are marked from birth to do the holy work of a goddess. They're chosen. They're special. Or so they've been told for four hundred years.

Archivist Wasp fears she is not the chosen one, that she won't survive the trip to the underworld, that the brutal life she has escaped might be better than where she is going. There is only one way to find out.
September 2015-The Accident Season by Moira Fowley-Doyle
It's no accident we picked this atmospheric debut novel by Moira Fowley-Doyle. For our full thoughts check the reviews from me and Carmen.
From the back flap:

The accident season has been part of seventeen-year-old Cara's life for as long as she can remember. Towards the end of October, foreshadowed by the deaths of many relatives before them, Cara's family becomes inexplicably accident-prone. They banish knives to locked drawers, cover sharp table edges with padding, switch off electrical items – but injuries follow wherever they go, and the accident season becomes an ever-growing obsession and fear.

But why are they so cursed? And how can they break free?
October 2015- Six of Crows by Leigh Bardugo
Here at YA Wednesdays, we LOVE Leigh Bardugo and the Grishaverse. We jumped at the chance to feature Six of Crows at book club. And you better believe we'll work the sequel Crooked Kingdom onto the book club schedule as well!
From the back flap:

Ketterdam: a bustling hub of international trade where anything can be had for the right price—and no one knows that better than criminal prodigy Kaz Brekker. Kaz is offered a chance at a deadly heist that could make him rich beyond his wildest dreams. But he can't pull it off alone…

A convict with a thirst for revenge.

A sharpshooter who can't walk away from a wager.

A runaway with a privileged past.

A spy known as the Wraith.

A Heartrender using her magic to survive the slums.

A thief with a gift for unlikely escapes.

Kaz's crew are the only ones who might stand between the world and destruction—if they don't kill each other first.
November 2015- Carry On by Rainbow Rowell
In November we gave thanks to the wonderful Rainbow Rowell! Carmen and I put our pretty heads together for a joint review.
From the back flap:

Simon Snow just wants to relax and savor his last year at the Watford School of Magicks, but no one will let him. His girlfriend broke up with him, his best friend is a pest, and his mentor keeps trying to hide him away in the mountains where maybe he'll be safe. Simon can't even enjoy the fact that his roommate and longtime nemesis is missing, because he can't stop worrying about the evil git. Plus there are ghosts. And vampires. And actual evil things trying to shut Simon down. When you're the most powerful magician the world has ever known, you never get to relax and savor anything.

Carry On is a ghost story, a love story, a mystery and a melodrama. It has just as much kissing and talking as you'd expect from a Rainbow Rowell story — but far, far more monsters.
January 2016- Simon vs. The Homo Sapiens Agenda 
After a holiday hiatus we started 2016 on a very high note with Becky Albertalli's Simon v. The Homo Sapiens Agenda. Carmen and I agreed that Simon was one of our favorite releases of 2015.
 From the book flap:

Sixteen-year-old and not-so-openly gay Simon Spier prefers to save his drama for the school musical. But when an email falls into the wrong hands, his secret is at risk of being thrust into the spotlight. Now Simon is actually being blackmailed: if he doesn't play wingman for class clown Martin, his sexual identity will become everyone's business. Worse, the privacy of Blue, the pen name of the boy he's been emailing, will be compromised.

With some messy dynamics emerging in his once tight-knit group of friends, and his email correspondence with Blue growing more flirtatious every day, Simon's junior year has suddenly gotten all kinds of complicated. Now, change-averse Simon has to find a way to step out of his comfort zone before he's pushed out—without alienating his friends, compromising himself, or fumbling a shot at happiness with the most confusing, adorable guy he's never met.
February 2016- The Game of Love and Death 
Just in time for Valentine's Day we selected The Game of Love and Death by Martha Brockenbrough. This magical tale of the nature of love and loss during the Jazz Era won our hearts.
From the back flap:

Antony and Cleopatra. Helen of Troy and Paris. Romeo and Juliet. And now… Henry and Flora.

For centuries Love and Death have chosen their players. They have set the rules, rolled the dice, and kept close, ready to influence, angling for supremacy. And Death has always won. Always.

Could there ever be one time, one place, one pair whose love would truly tip the balance?

Meet Flora Saudade, an African-American girl who dreams of becoming the next Amelia Earhart by day and sings in the smoky jazz clubs of Seattle by night. Meet Henry Bishop, born a few blocks and a million worlds away, a white boy with his future assured—a wealthy adoptive family in the midst of the Great Depression, a college scholarship, and all the opportunities in the world seemingly available to him.

The players have been chosen. The dice have been rolled. But when human beings make moves of their own, what happens next is anyone's guess.

Achingly romantic and brilliantly imagined, The Game of Love and Death is a love story you will never forget.
March 2016- Firsts by Laurie Elizabeth Flynn
Ah, Spring, the time for first thaw, first bloom, first….novel. March seemed the perfect time for Laurie Elizabeth Flynn's debut Firsts.
From the back flap

Seventeen-year-old Mercedes Ayres has an open-door policy when it comes to her bedroom, but only if the guy fulfills a specific criteria: he has to be a virgin. Mercedes lets the boys get their awkward, fumbling first times over with, and all she asks in return is that they give their girlfriends the perfect first time- the kind Mercedes never had herself.

Keeping what goes on in her bedroom a secret has been easy- so far. Her absentee mother isn't home nearly enough to know about Mercedes' extracurricular activities, and her uber-religious best friend, Angela, won't even say the word "sex" until she gets married. But Mercedes doesn't bank on Angela's boyfriend finding out about her services and wanting a turn- or on Zach, who likes her for who she is instead of what she can do in bed.

When Mercedes' perfect system falls apart, she has to find a way to salvage her reputation and figure out where her heart really belongs in the process. Funny, smart, and true-to-life, FIRSTS is a one-of-a-kind young adult novel about growing up.
April 2016- Beyond The Red by Ava Jae
In April went Into The Red with Ava Jae. The resounding book club sentiment was "when will we get book 2?!".
A story of betrayal, love, and loss—all on a technologically advanced alien planet where monarchy reigns, but lies rule.

Alien queen Kora has a problem as vast as the endless crimson deserts. She's the first female ruler of her territory in generations, but her people are rioting and call for her violent younger twin brother to take the throne. Despite assassination attempts, a mounting uprising of nomadic human rebels, and pressure to find a mate to help her rule, she's determined to protect her people from her brother's would-be tyrannical rule.

Eros is a rebel soldier hated by aliens and human alike for being a half-blood. But that doesn't stop him from defending his people—at least until Kora's soldiers raze his camp and take him captive. He is given an ultimatum: be an enslaved bodyguard to Kora, or be executed for his true identity—a secret kept even from him.

When Kora and Eros are framed for the attempted assassination of her betrothed, they flee. Their only chance of survival is to turn themselves in to the high court, where revealing Eros's secret could mean a swift public execution. But when they uncover a violent plot to end the human insurgency, they must find a way to work together to prevent genocide.
May 2016- The Great American Whatever by Tim Federle 
We were introduced to the witty and charming character Quinn Roberts createdby the equally witty and charming author Tim Federle in his debut YA novel, The Great American Whatever.
From the back flap:

Quinn Roberts is a sixteen-year-old smart aleck and Hollywood hopeful whose only worry used to be writing convincing dialogue for the movies he made with his sister Annabeth. Of course, that was all before—before Quinn stopped going to school, before his mom started sleeping on the sofa…and before Annabeth was killed in a car accident.

Enter Geoff, Quinn's best friend who insists it's time that Quinn came out—at least from hibernation. One haircut later, Geoff drags Quinn to his first college party, where instead of nursing his pain, he meets a guy—a hot one—and falls hard. What follows is an upside-down week in which Quinn begins imagining his future as a screenplay that might actually have a happily-ever-after ending—if, that is, he can finally step back into the starring role of his own life story.
June 2016- Square Root of Summer by Harriet Reuter Hapgood
We kicked off our "Summer of Love" book club series with Harriet Reuter Hapgood time bending tale The Square Root of Summer.
From the back flap:

This is what it means to love someone. This is what it means to grieve someone. It's a little bit like a black hole. It's a little bit like infinity.

Gottie H. Oppenheimer is losing time. Literally. When the fabric of the universe around her seaside town begins to fray, she's hurtled through wormholes to her past:

To last summer, when her grandfather Grey died. To the afternoon she fell in love with Jason, who wouldn't even hold her hand at the funeral. To the day her best friend Thomas moved away and left her behind with a scar on her hand and a black hole in her memory.

Although Grey is still gone, Jason and Thomas are back, and Gottie's past, present, and future are about to collide—and someone's heart is about to be broken.

With time travel, quantum physics, and sweeping romance, The Square Root of Summer is an exponentially enthralling story about love, loss, and trying to figure it all out, from stunning debut YA voice, Harriet Reuter Hapgood.
July 2016- The Inside of Out by Jenn Marie Thorne
Here we are in July, celebrating our 1 year anniversary! Of course we had to do something special. Not only does our "Summer of Love" series continues with The Inside of Out by the lovely Jenn Marie Thorne, but we'll have Jenn herself joining us in-store for a signing an hour before book club!
We've had a great year of reading and we'd like to say THANK YOU to everyone who's joined us. Next month we conclude our Summer of Love series with Suffer Love by Ashley Herring Blake. You can join for books, conversation (and wine) the third Wednesday of each month, 7 pm at Inkwood Books.
Happy Reading!
Ann-Eliza